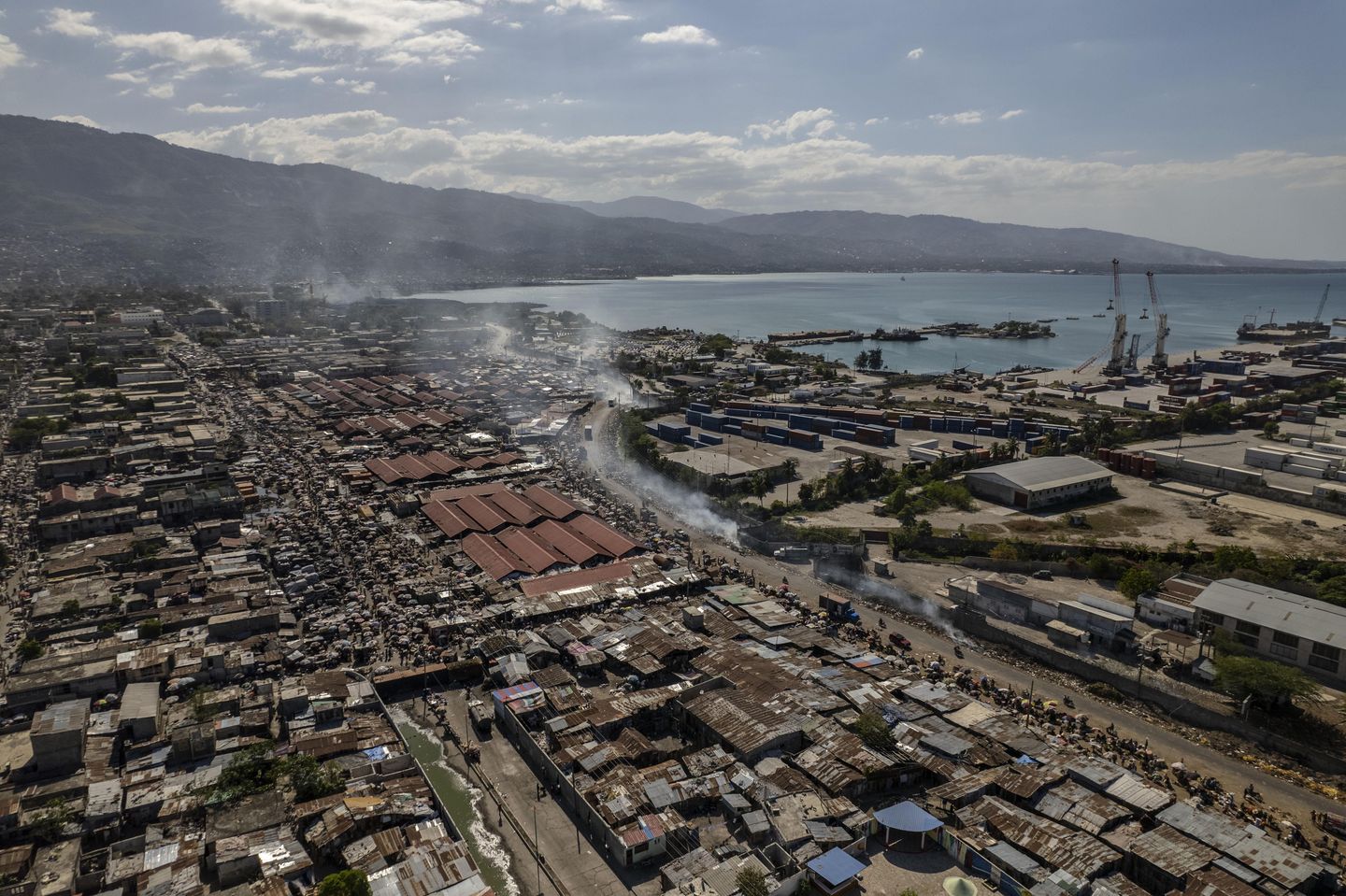 An American couple was kidnapped while visiting Haiti last week and is being held for $200,000 ransom, according to their family.
---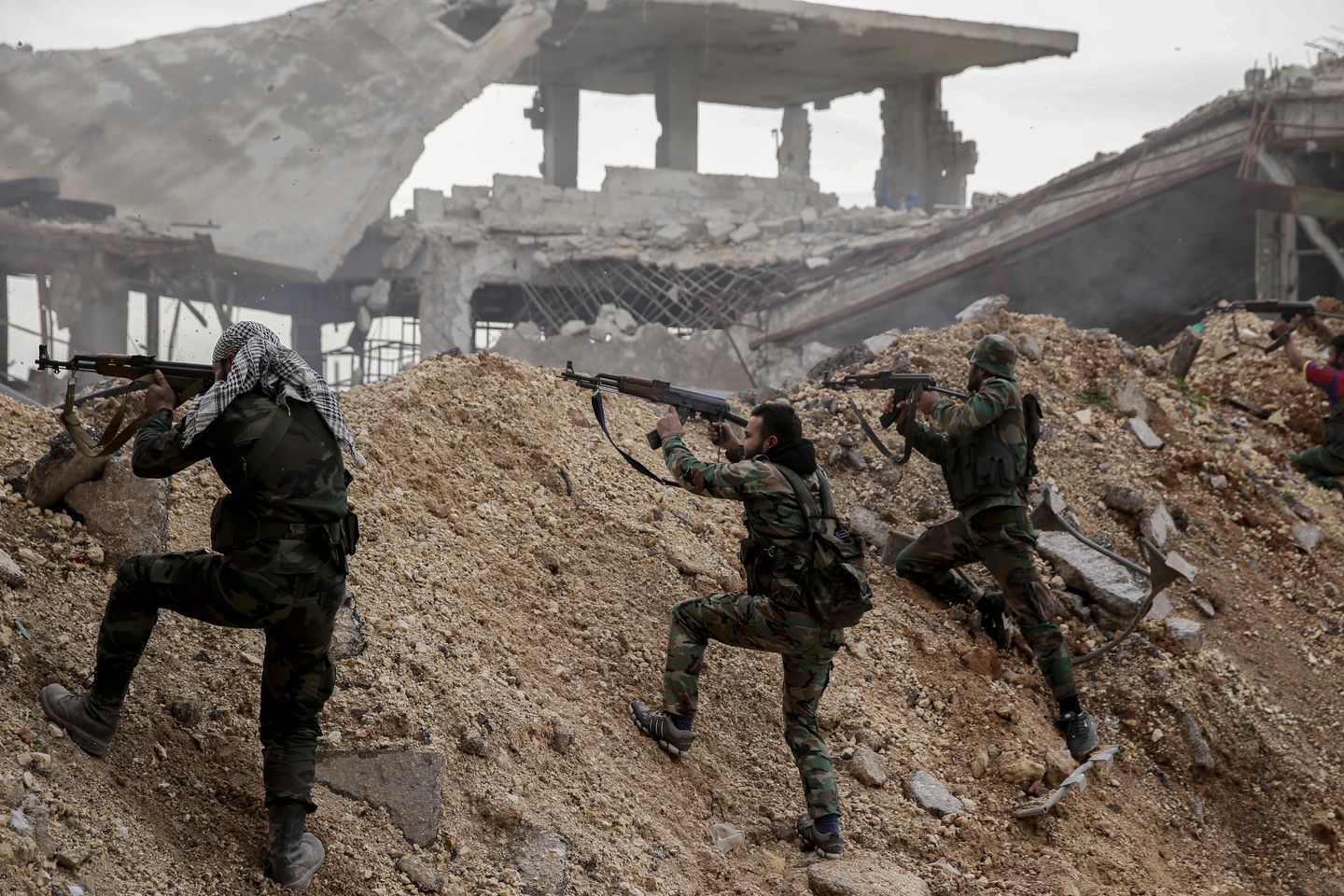 Republican lawmakers are criticizing the Biden administration's response to attacks on American forces by Iran-backed militias in Syria, following an escalation of fighting in the Mideast country.
---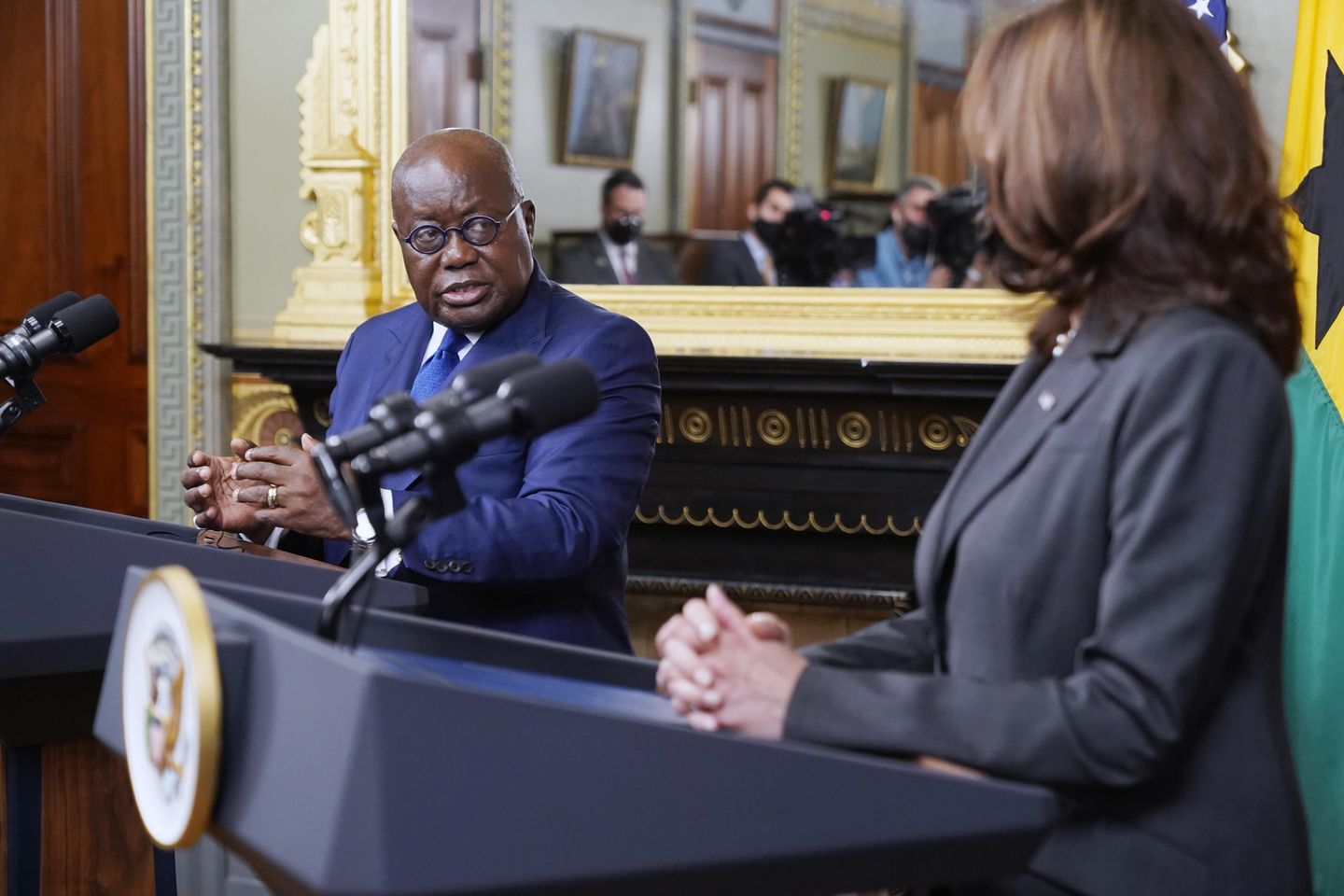 Vice President Kamala Harris was greeted by schoolchildren, dancers and drummers as she arrived Sunday in Ghana for the start of a weeklong visit to Africa intended to deepen U.S. relationships amid global competition over the continent's future.
---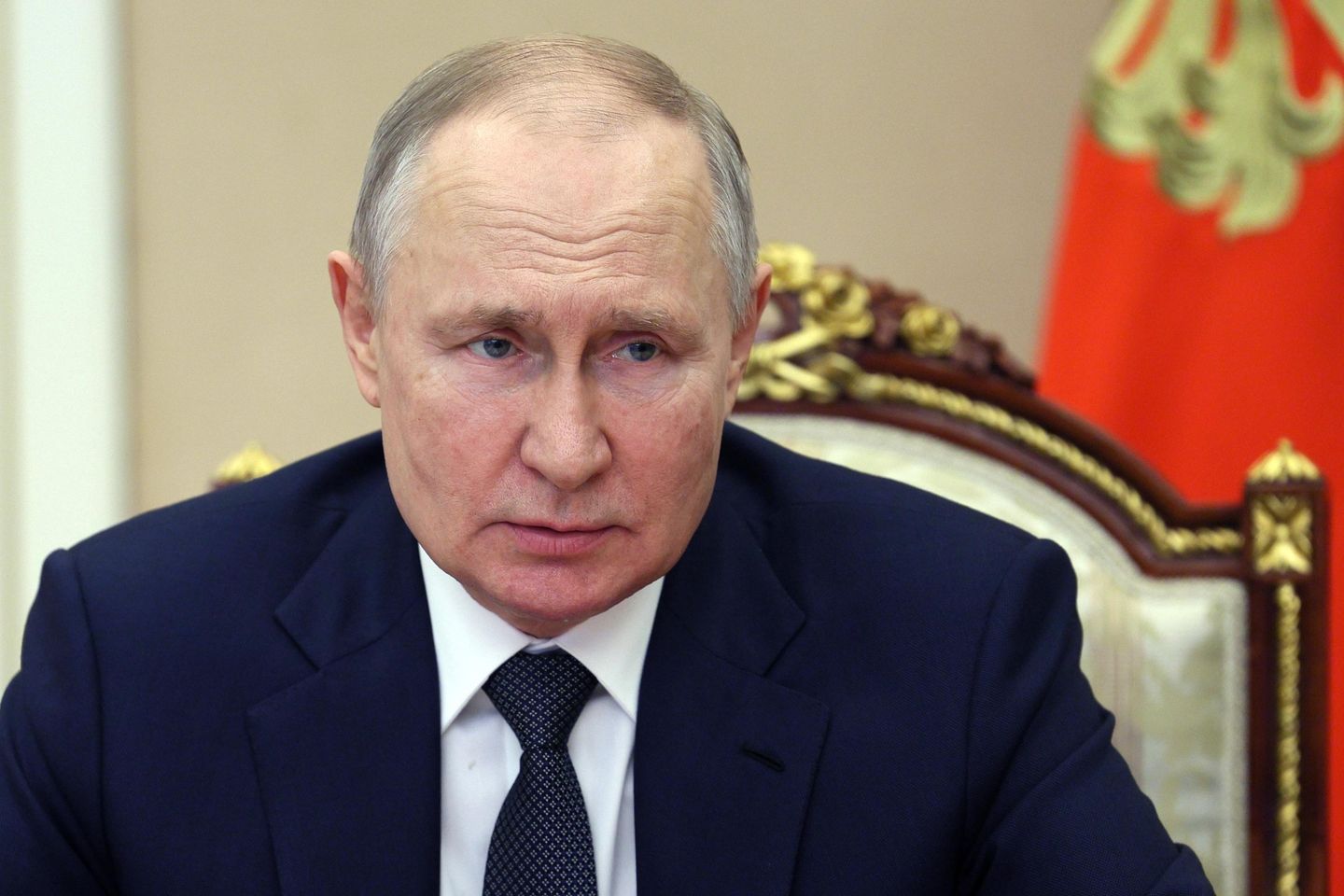 Russia will soon position tactical nuclear weapons in neighboring Belarus, according to Russian President Vladimir Putin.
---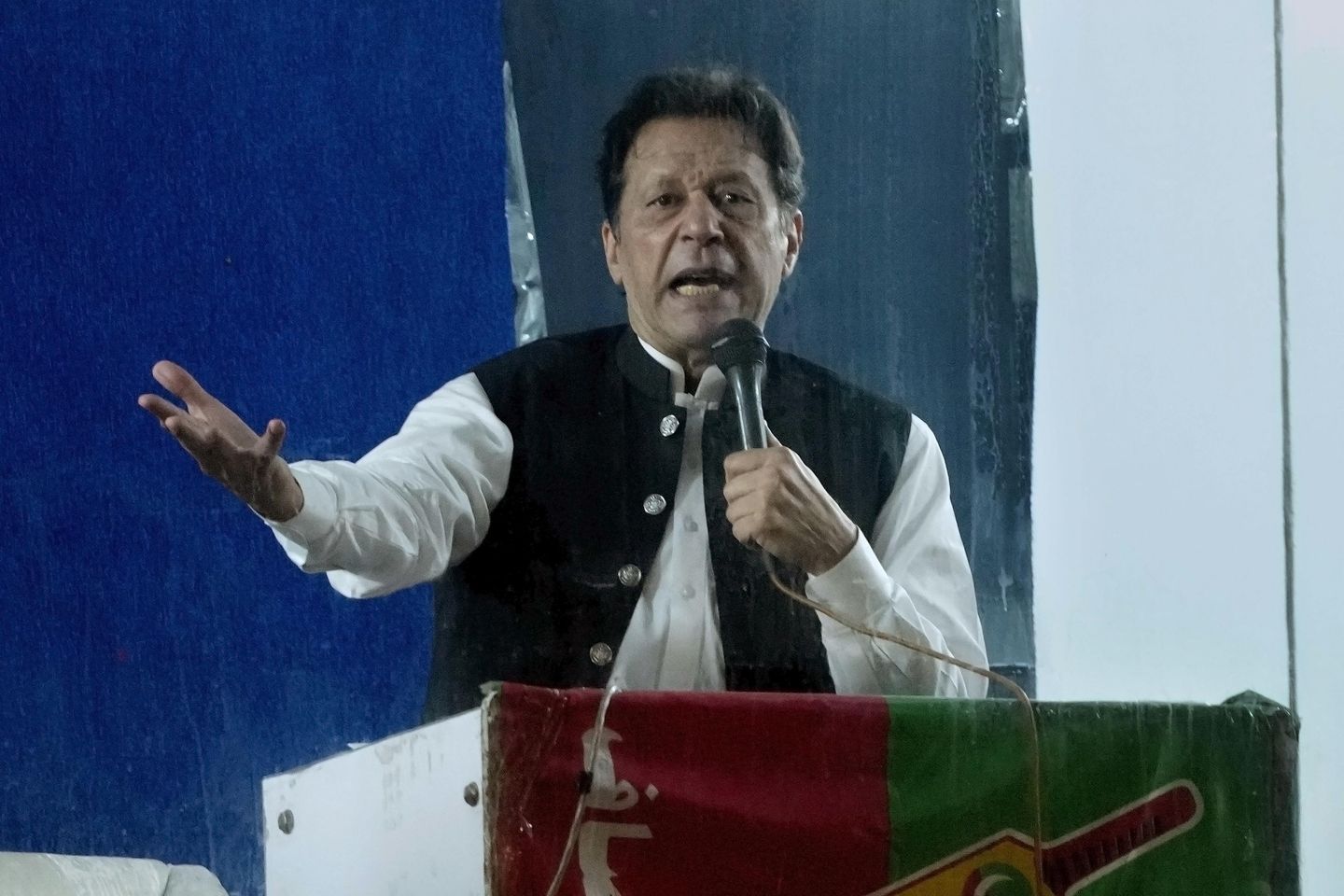 Former Pakistani Prime Minister Imran Khan led a rally in the eastern city of Lahore in the early hours of Sunday, setting out his ideas to revive the country's spiraling economy and accusing the government of lacking a rescue plan.
---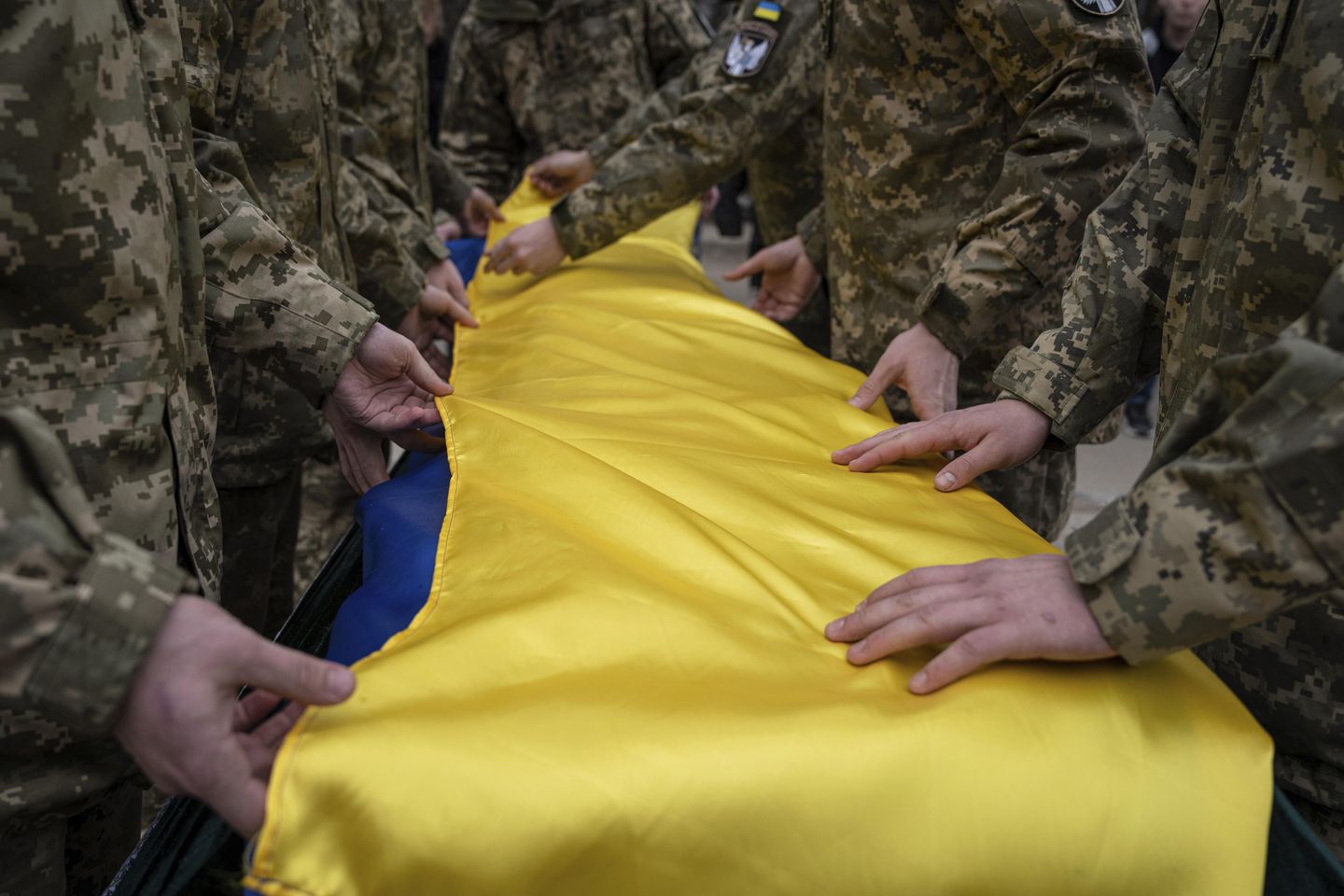 Ukraine's government on Sunday called for an emergency meeting of the U.N. Security Council to "counter the Kremlin's nuclear blackmail" after Russian President Vladimir Putin revealed plans to station tactical atomic weapons in Belarus.
---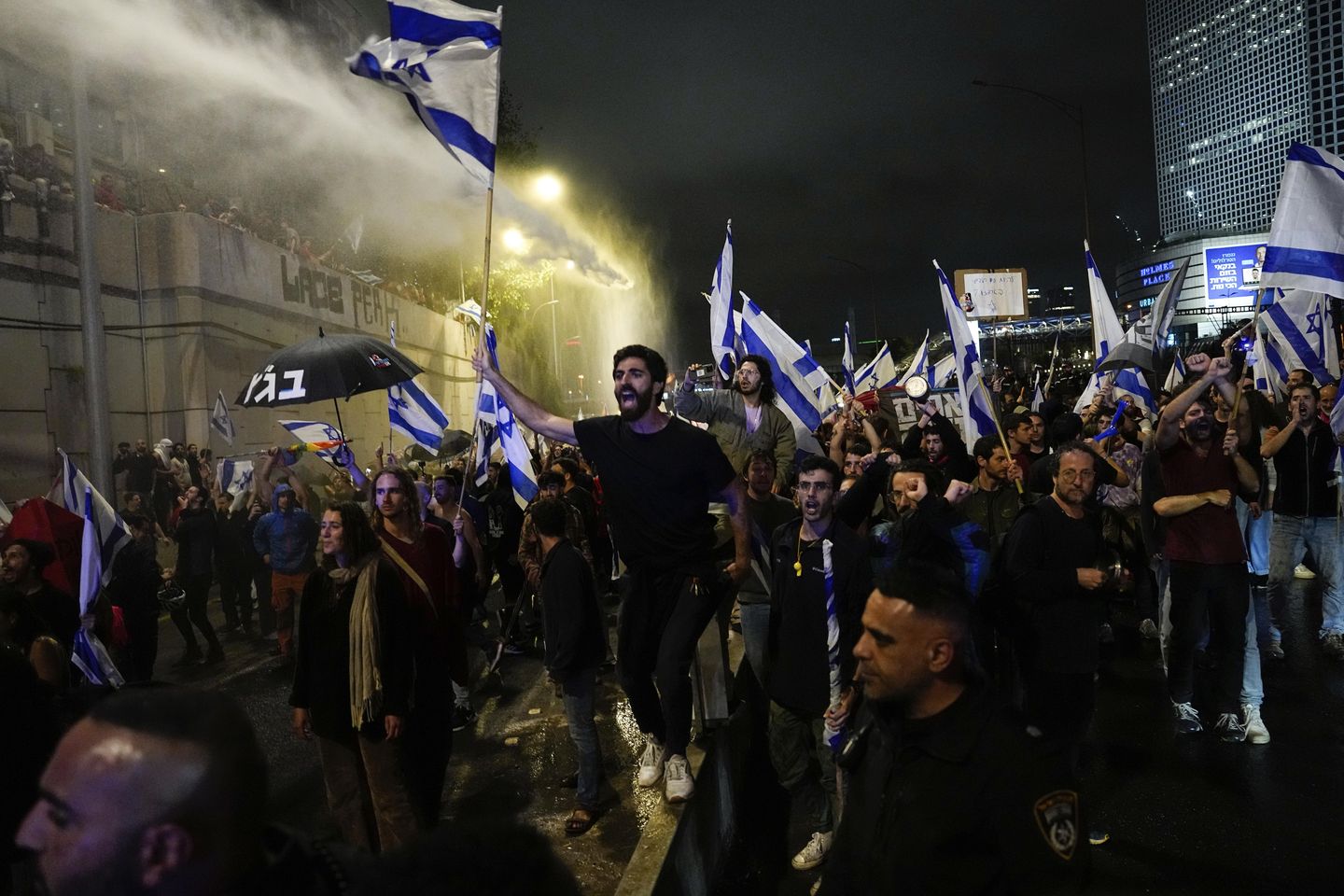 An Israeli good governance group on Sunday asked the country's Supreme Court to punish Prime Minister Benjamin Netanyahu for allegedly violating a conflict of interest agreement meant to prevent him from dealing with the country's judiciary while he is on trial for corruption.
---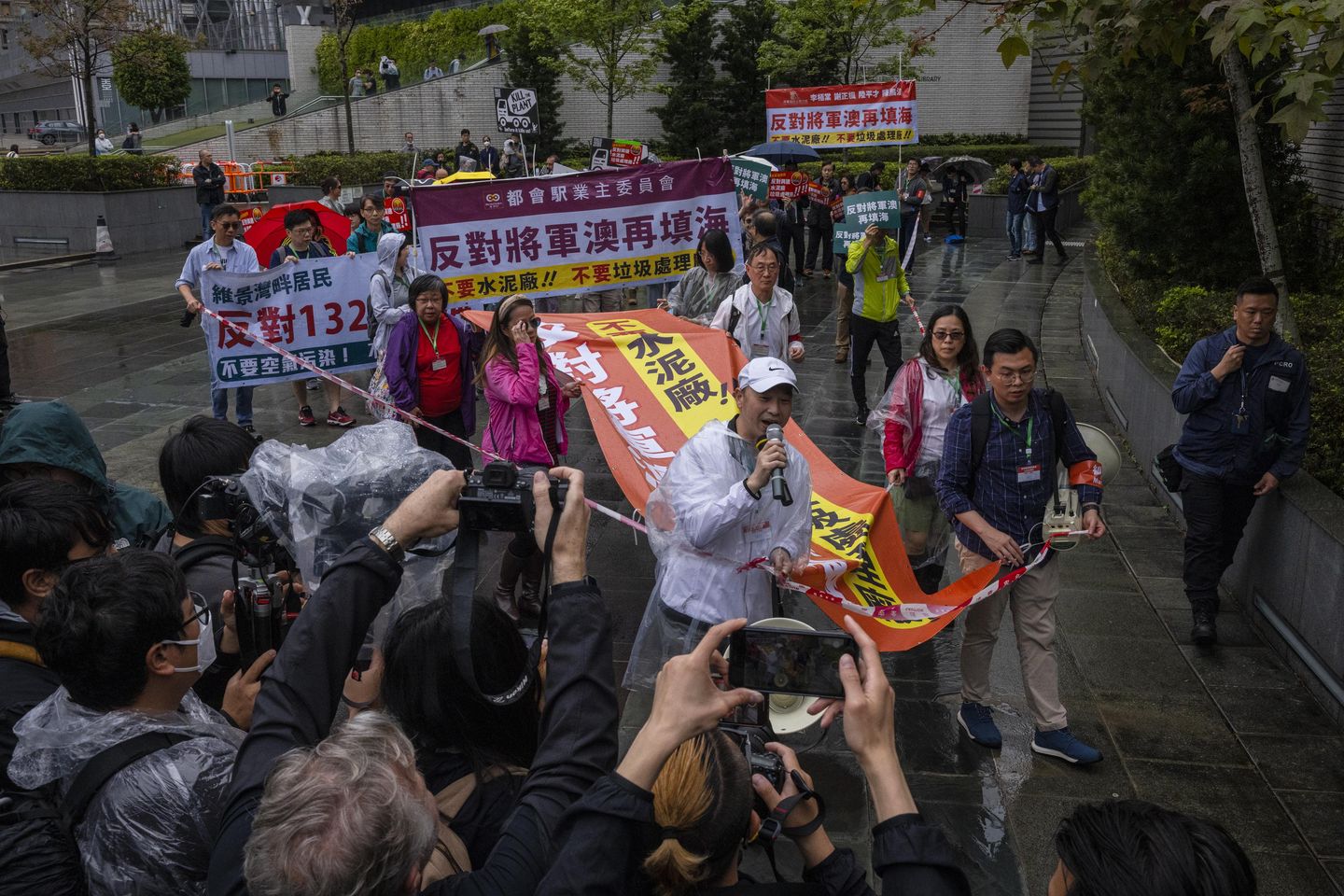 Dozens of people on Sunday joined Hong Kong's first authorized protest since the lifting of major COVID-19 restrictions under unprecedentedly strict rules, including wearing a numbered badge around their necks.
---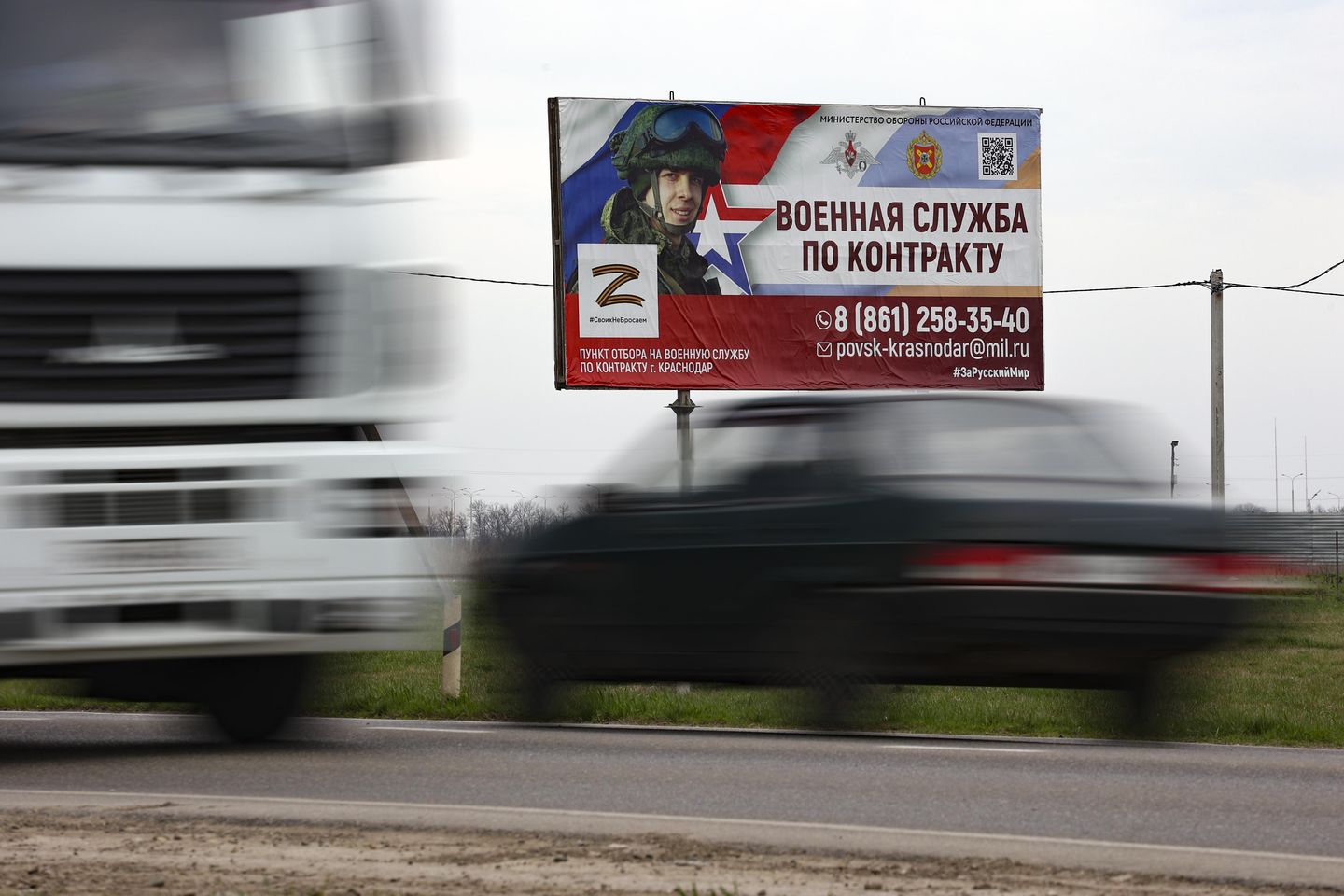 Advertisements promise cash bonuses and enticing benefits. Recruiters are making cold calls to eligible men. Enlistment offices are working with universities and social service agencies to lure students and the unemployed.
---
As French protests over his unilateral reform to the nation's pension system continue, President Emmanuel Macron was caught making a fashion faux pas during an interview.
---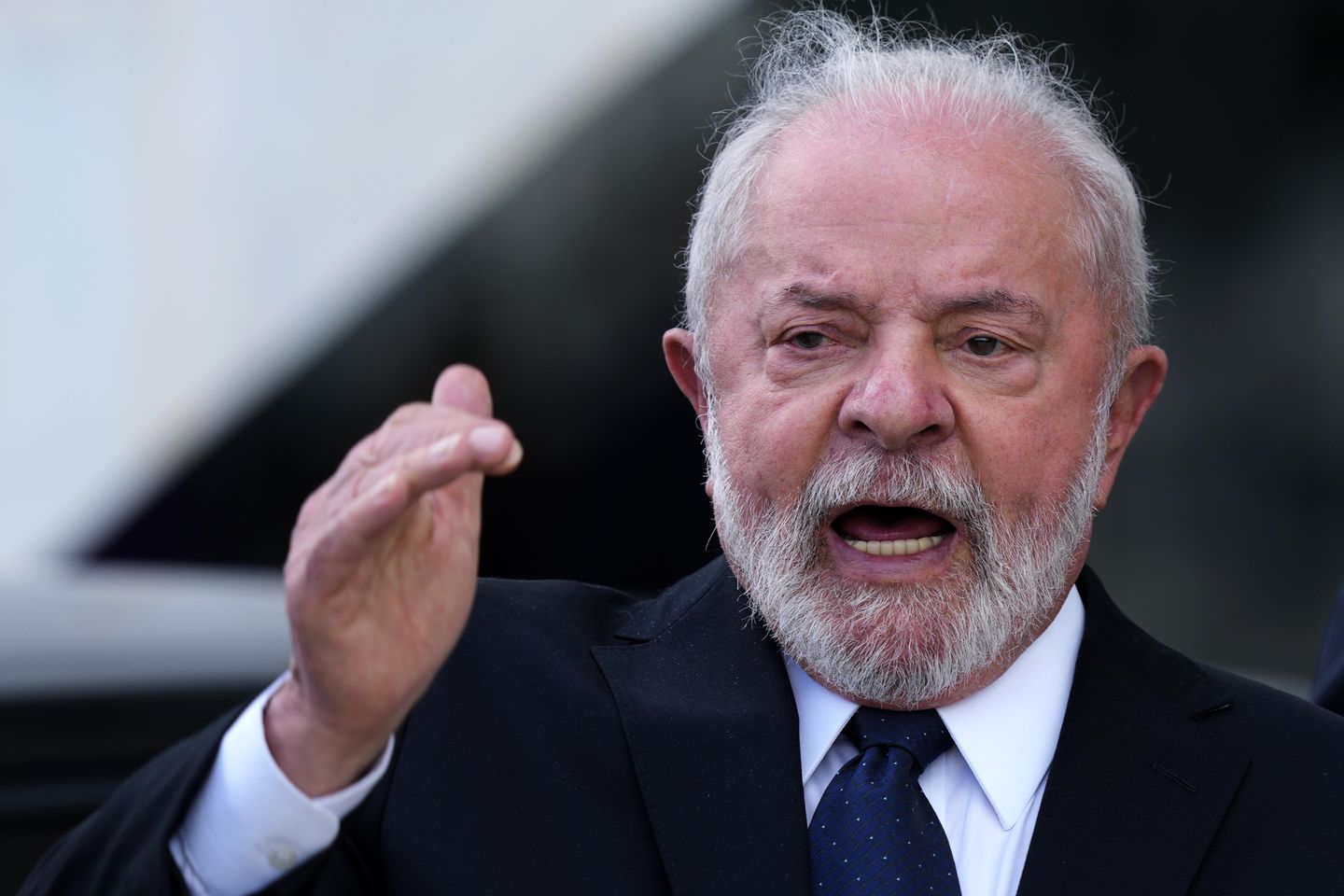 Brazil's President Luiz Inacio Lula da Silva has canceled his trip to China after contracting pneumonia, the presidential palace said on Saturday.
---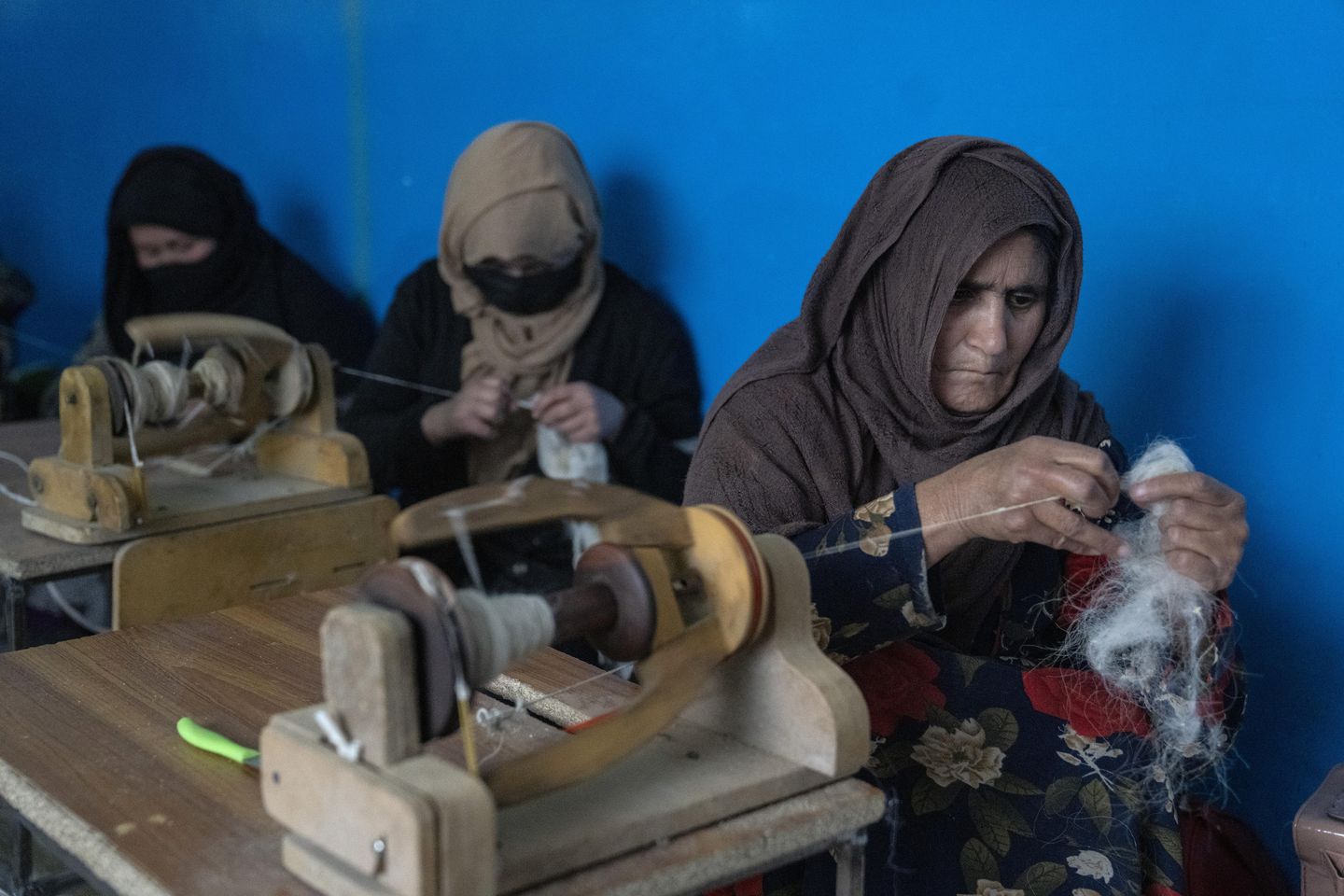 The Taliban government is trying to take charge of more Afghan embassies abroad, a spokesman said Saturday, amid their continued international isolation because of restrictions on women and girls.
---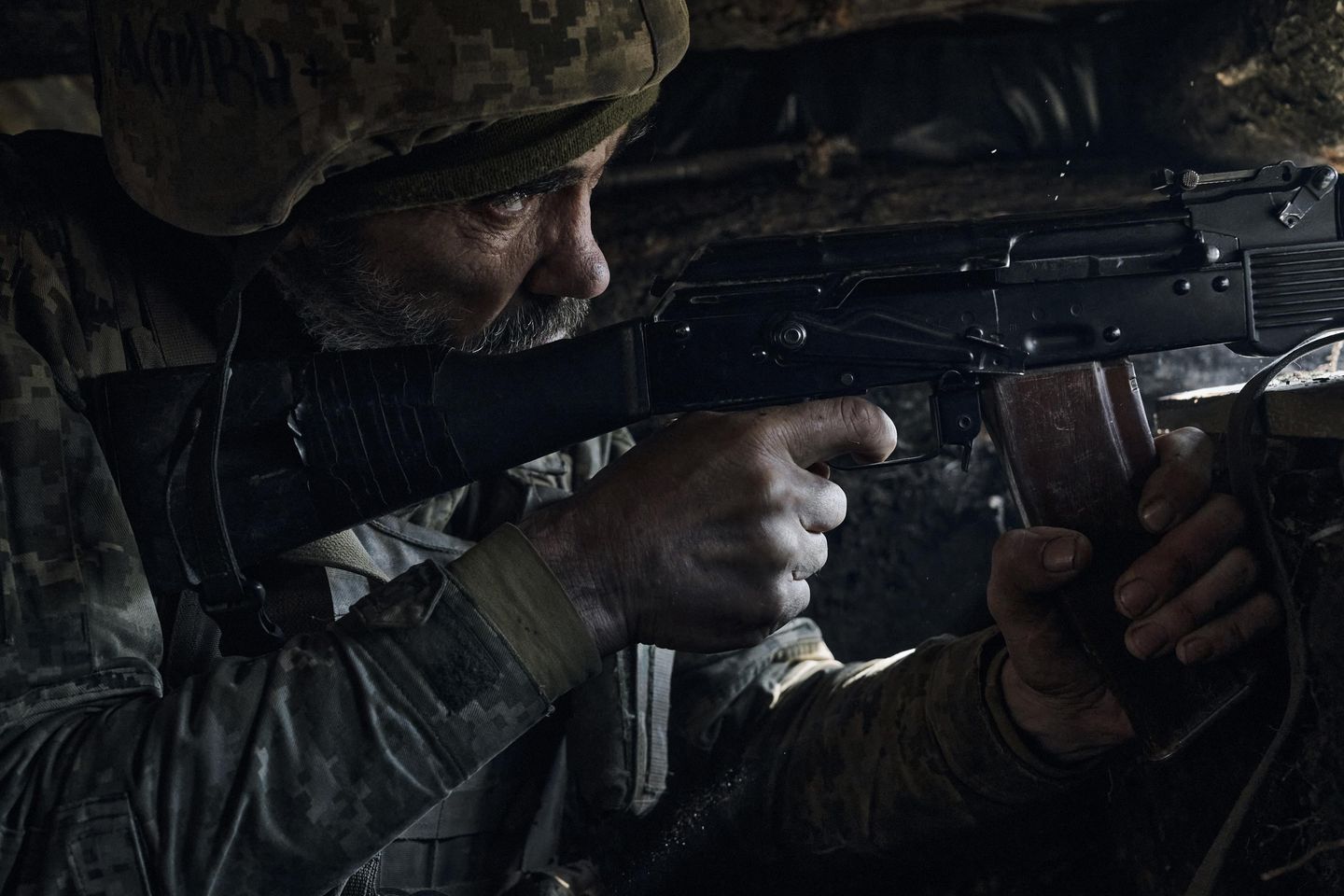 The top commander of Ukraine's military said Saturday that his forces are pushing back against Russian troops in the long and grinding battle for the town of Bakhmut, and British military intelligence says Russia appears to be moving to a defensive strategy in eastern Ukraine.
---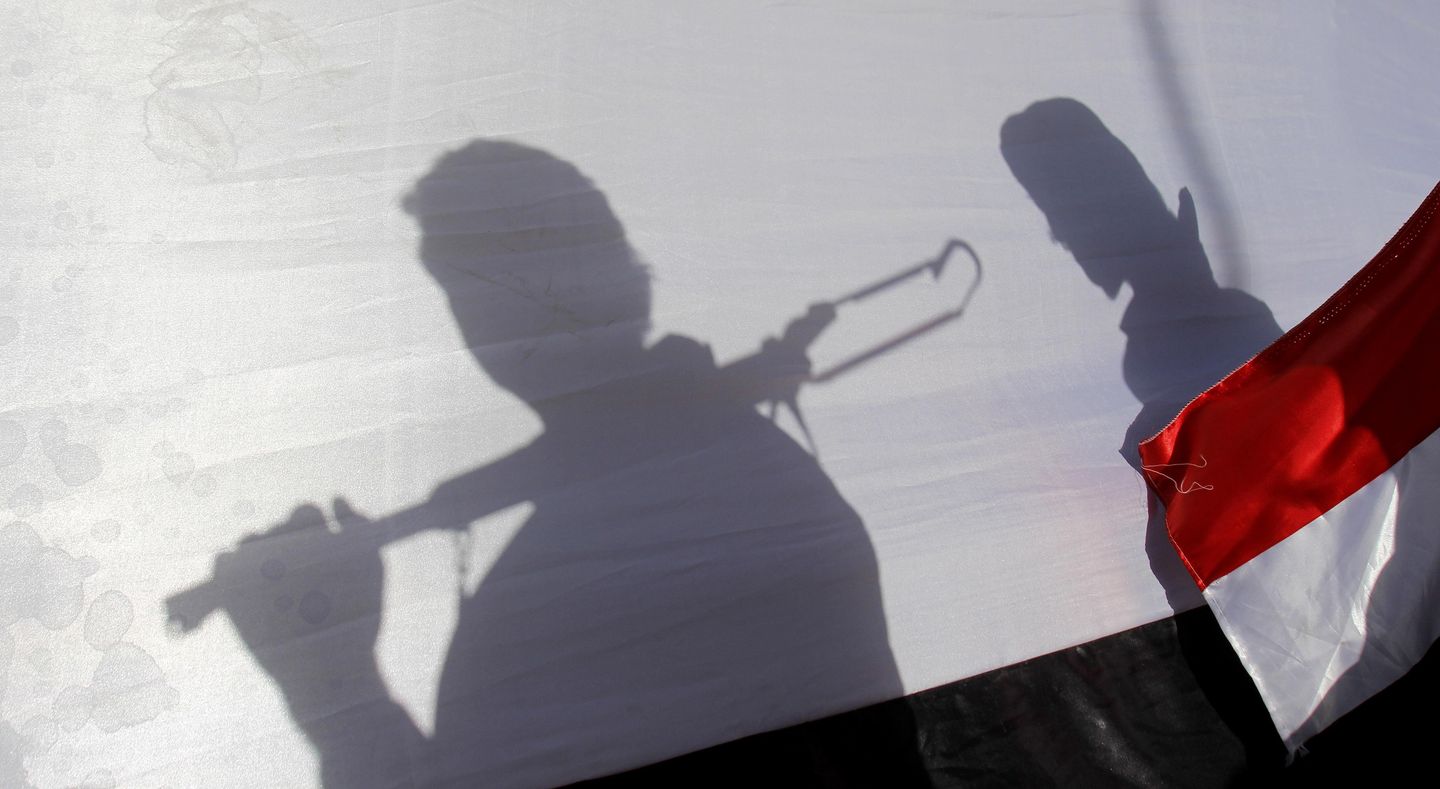 The Iran-backed Houthi rebels in Yemen said they were imposing severe restrictions starting Saturday on U.N. and other humanitarian flights arriving in the capital, Sanaa.
---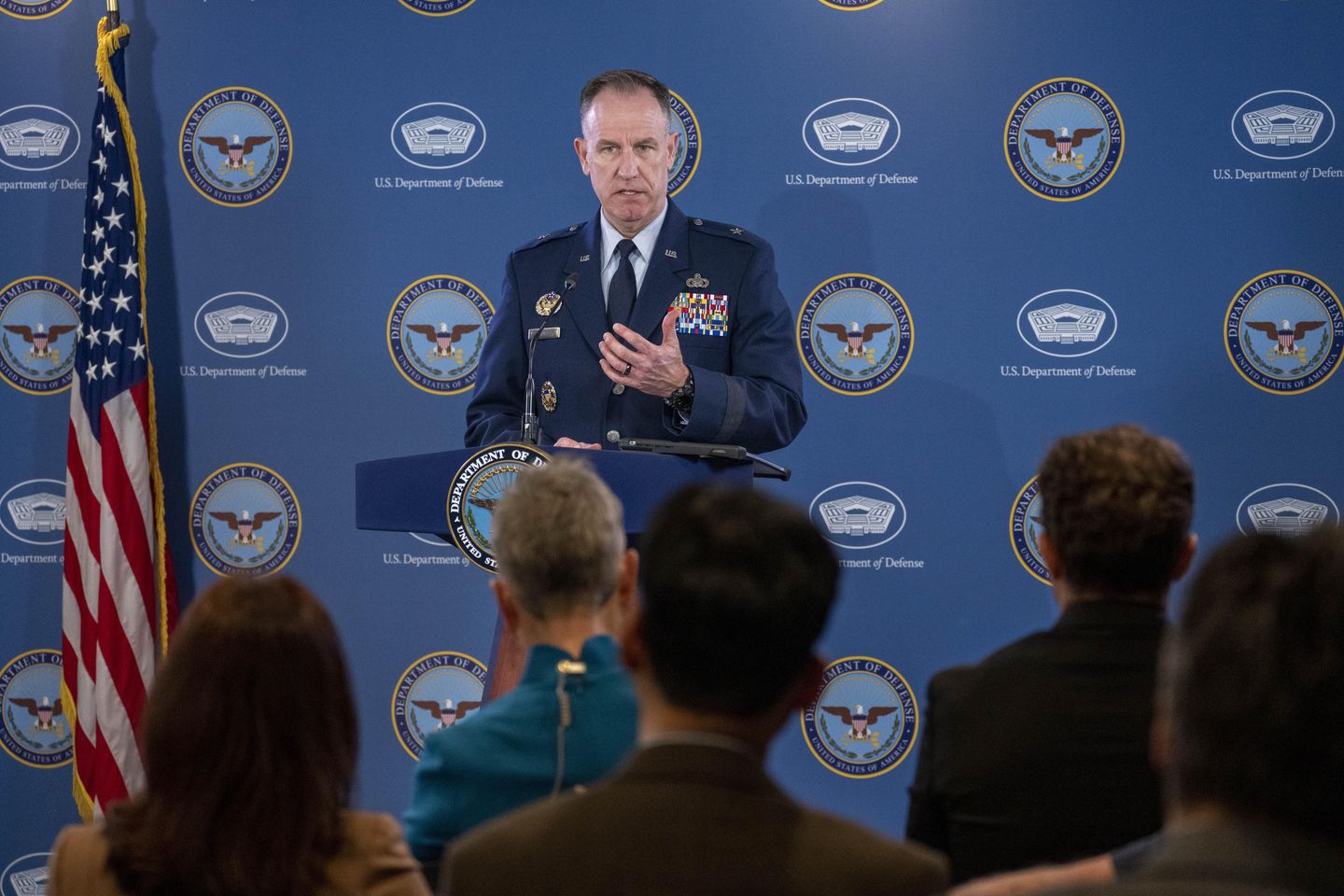 Iran-backed fighters were on alert in eastern Syria on Saturday, a day afte r U.S. forces launched retaliatory airstrikes on sites in the war-torn country, opposition activists said. The airstrikes came after a suspected Iran-made drone killed a U.S. contractor and wounded six other Americans on Thursday.
---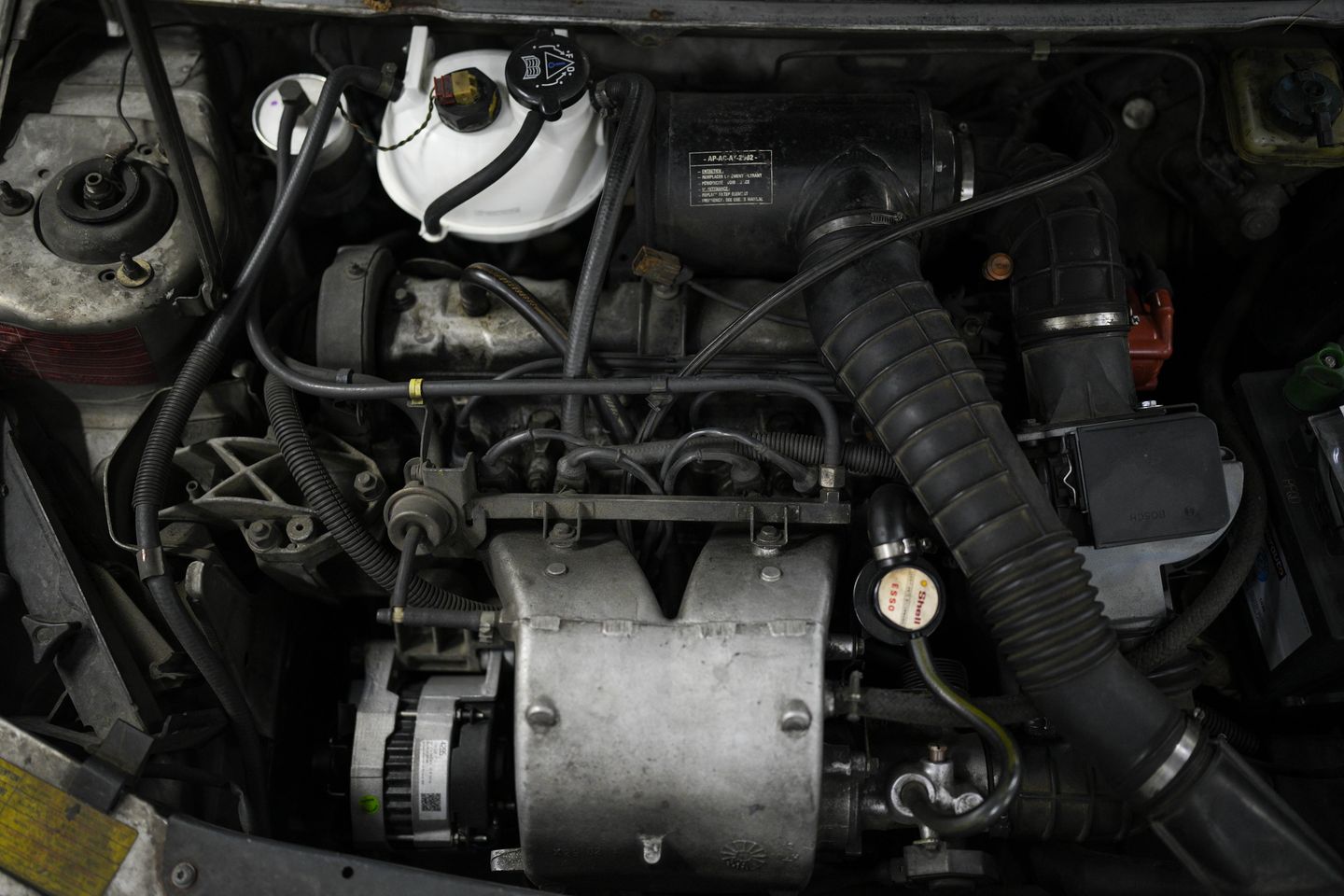 Germany and the European Union announced Saturday that they have reached an agreement in their dispute over the future of cars with combustion engines, allowing the registration of new vehicles with such engines even after 2035 provided they use climate-neutral fuel only.
---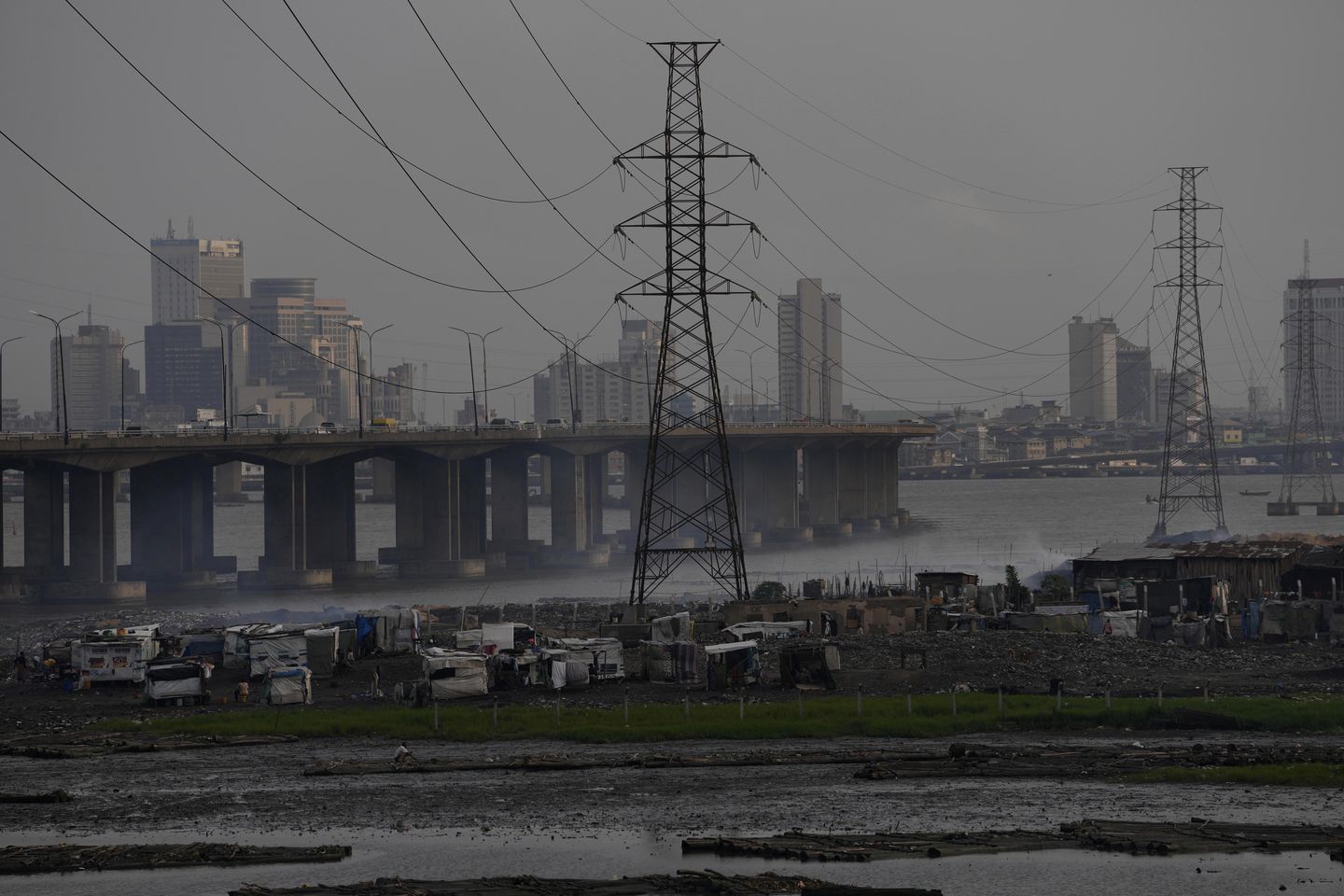 From Zimbabwe, where many must work at night because it's the only time there is power, to Nigeria where collapses of the grid are frequent, the reliable supply of electricity remains elusive across Africa.
---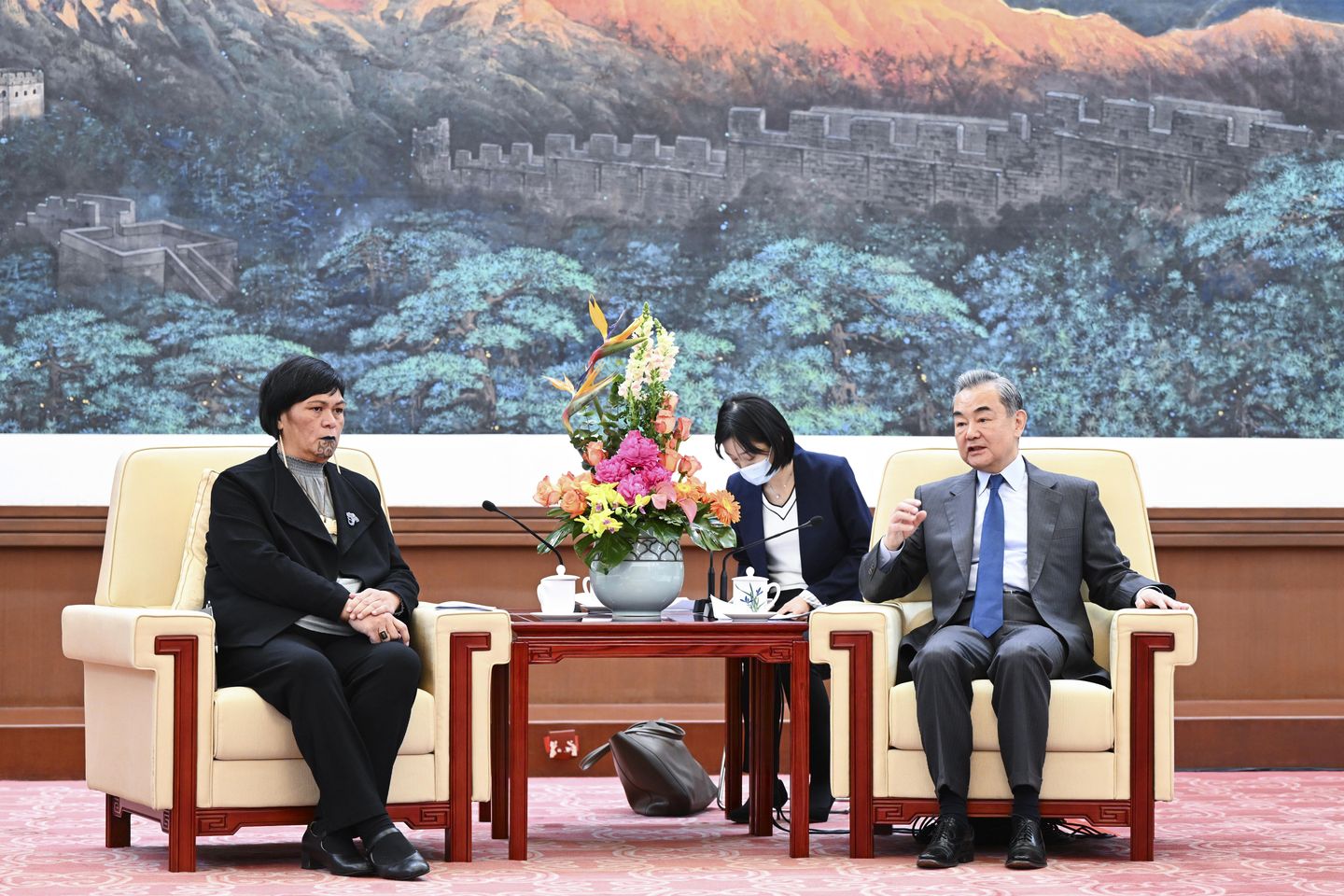 New Zealand Foreign Minister Nanaia Mahuta has expressed concern to China over any provision of lethal aid to support Russia in its war against Ukraine during a meeting with her Chinese counterpart.
---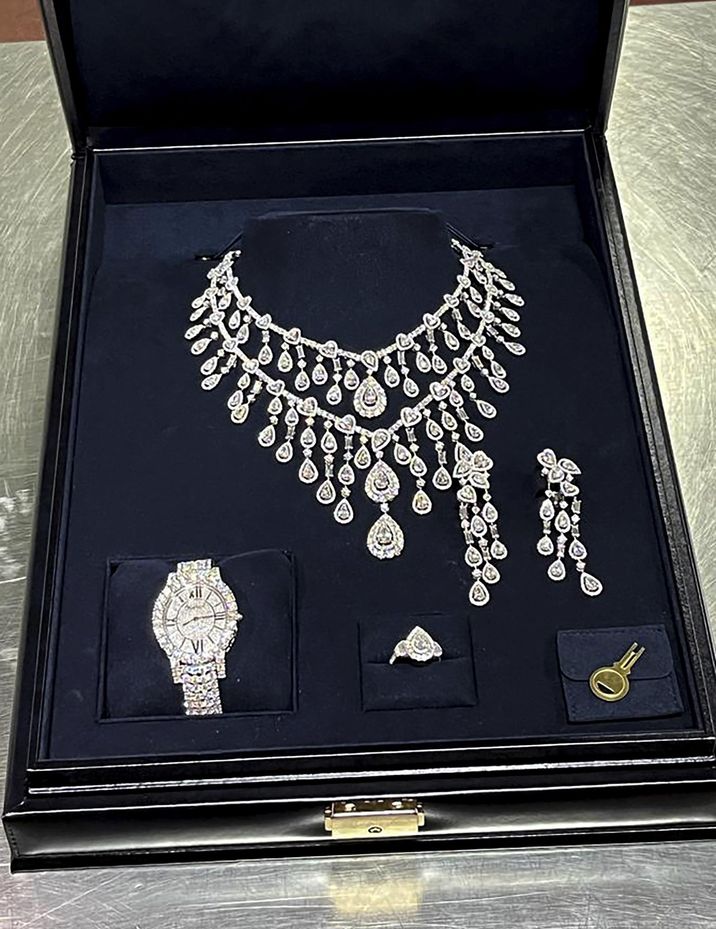 Undeclared diamond jewelry brought into Brazil from Saudi Arabia has deepened the legal jeopardy of former Brazilian President Jair Bolsonaro. An investigation into two sets of jewels reportedly worth millions is only the latest scandal threatening the far-right politician. But an extensive paper trail and even videos could make the case particularly daunting for Bolsonaro.
---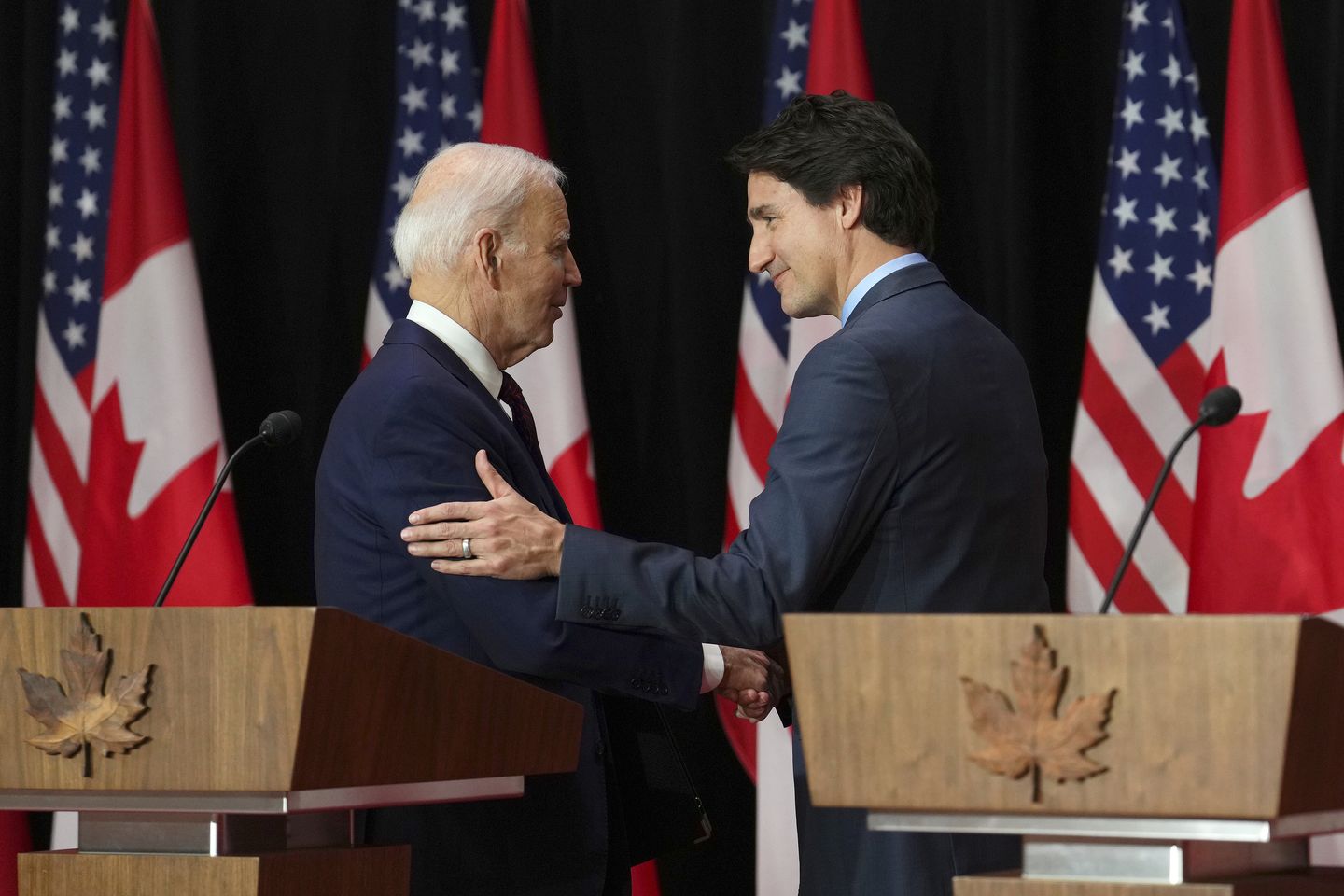 President Biden and Canadian Prime Minister Justin Trudeau on Friday announced an agreement to turn back asylum seekers who cross from the U.S. into Canada.
---
They ride in pairs, are armed with handguns, expandable batons and tear gas grenades, and have been specially trained to prevent protests from spiralling out of control. But since France's pension protests began, officers belonging to France's special Brav-M motorbike unit have increasingly been accused of taking the law into their own hands, intimidating and threatening people, and in some cases, resorting to the use of excessive force.
---
A protester with trauma to the head was fighting for his life on Sunday after clashes with police during a demonstration over water storage facilities in France, a prosecutor said.
---
EU foreign policy chief Josep Borrell on Sunday urged Belarus not to host Russian nuclear weapons, saying it could face further sanctions if it did.
---
Swiss financial regulator Finma is probing how to hold bosses at Credit Suisse to account following its emergency takeover by rival UBS, a media report said on Sunday. 
---
China and Honduras began formal diplomatic relations on Sunday, with Taiwan accusing Beijing of using "coercion and intimidation" to lure away its few remaining allies.
---
France's National Assembly is due to adopt a law on Tuesday ahead of the 2024 Olympic Games in Paris. Article 7 is the most controversial aspect of this law, as it will allow AI video surveillance to be used to detect abnormal behaviour. Human rights organisations and the French left have condemned the measure.  
---
Tensions are rising in France after President Emmanuel Macron in a televised interview Wednesday refused to compromise on the government's controversial pension reform bill. As peaceful demonstrations turn to social unrest, police forces are picking up their batons and using them on protesters.
---
Israeli Defence Minister Yoav Gallant on Saturday called on the government to halt legislation on changes to the judiciary, saying the bitter dispute over the measures poses a danger to the country.
---
Lebanon woke up in two time zones on Sunday amid an escalating dispute between political and religious authorities over a decision to extend winter time for a month. 
---
Rescuers combed through rubble on Saturday after a powerful storm tore across Mississippi overnight, killing at least 25 people there and another in Alabama, leveling dozens of buildings and spawning at least one devastating tornado. The White House announced on Sunday that Joe Biden had ordered federal aid be provided to support local recovery efforts. 
---
Donald Trump staged his first presidential campaign rally in Texas Saturday, brushing off his potential indictment as he railed against multiple criminal probes threatening his bid for the White House. 
---
At least 29 migrants from sub-Saharan Africa died when their two boats sank off the coast of Tunisia as they tried to cross the Mediterranean to Italy, the Tunisian coast guard said on Sunday.
---
Russia on Saturday accused Azerbaijan of violating the Moscow-brokered ceasefire that ended the 2020 war with Armenia, by letting its troops cross over the demarcation line. 
---
More than 5,000 former criminals have been pardoned after finishing their contracts to fight in Russia's Wagner mercenary group against Ukraine, the founder of Wagner, Yevgeny Prigozhin, said on Saturday.
---
An elite French gendarme was shot dead in France's overseas territory of French Guiana in South America while taking part in an operation against illegal gold mining, the French presidency said Saturday.
---
Fury at President Emmanuel Macron's decision to bypass parliament on pension reform has sparked days of unrest across the country, reviving scrutiny of police's heavy-handed tactics and leaving French cities shrouded in tear gas and smoke – with no end in sight to an increasingly bitter standoff.
---
In the world's highest mountain range, global warming threatens thousands of glaciers, resulting in increasingly frequent natural disasters: landslides, avalanches and glacier collapses. Our reporters Alban Alvarez and Navodita Kumari travelled to the small northern Indian state of Uttarakhand, where these disasters are compounded by a rush to develop infrastructure such as hydroelectric dams.
---
The European Union and Germany have reached a deal on the future use of combustion engines, officials said on Saturday, an issue that has been closely followed by the auto industry.
---
Lebanon's ongoing economic crisis has left countless individuals and businesses to adapt to the harsh realities of the collapsing economy. FRANCE 24 met with Pierre, an officer in one of the state's security agencies, and Houssam, the owner of a trendy café in Beirut, who explain the challenges to sustaining their livelihoods.
---
President Joe Biden laid out a vision of world-leading US-Canadian economic cooperation in a speech to Canada's parliament Friday, and announced that the giant neighbors had reached a deal on curbing illegal migration.
---
Rwandan government critic Paul Rusesabagina, whose efforts to save people during the 1994 genocide were portrayed in hit Hollywood film "Hotel Rwanda", has been freed from prison after more than 900 days behind bars.
---
Le pronostic vital d'un des manifestants blessés samedi lors de la manifestation contre le projet de mégabassines dans les Deux-Sèvres est engagé, a confirmé dimanche le parquet de Niort. De violents affrontements avaient éclaté lors de ce rassemblement interdit. La Ligue des droits de l'Homme a mis en cause, dimanche, la responsabilité des forces de l'ordre.
---
De passage à Paris, l'ancien négociateur palestinien et avocat spécialisé dans les droits de l'Homme Ghaith al-Omari, fervent défenseur du dialogue et de la solution à deux États, a accordé un long entretien à France 24. Ce premier volet est consacré à la jeunesse palestinienne et à ses maigres perspectives d'avenir.
---
Le président russe Vladimir Poutine a affirmé samedi que la Russie allait déployer des armes nucléaires "tactiques" en Biélorussie. Kiev a estimé dimanche que Moscou prenait Minsk en "otage nucléaire" et a demandé une réunion d'urgence du Conseil de sécurité de l'ONU, tandis que l'Otan a qualifié la "rhétorique nucléaire de la Russie" de "dangereuse et irresponsable".
---
À la veille d'une semaine qui sera à nouveau dominée par le conflit autour de la réforme des retraites et de l'utilisation par le gouvernement français du 49.3, France 24 fait un tour d'horizon de la couverture des événements ces derniers jours par la presse internationale.
---
Déjà plongé dans une profonde crise politique et économique, le Liban s'est réveillé dimanche divisé autour du changement d'heure. Une partie du pays refuse de se plier à la décision du gouvernement de retarder d'un mois le passage à l'heure d'été.
---
Haïti n'en finit pas de sombrer dans un chaos sécuritaire et politique. Depuis le début de l'année, plus d'un demi-millier de personnes sont mortes dans des violences liées à des groupes armés, selon l'ONU. Comment sortir de cette impasse ? Comment les Haïtiens s'organisent-ils face aux défaillances multiples ? France 24 a interrogé l'avocat Arnel Rémy, membre du barreau de Port-au-Prince et à la tête du Collectif des avocats pour la défense des droits de l'Homme (Caddho).
---
Des milliers de manifestants se sont à nouveau rassemblés samedi à Tel-Aviv pour protester contre la réforme judiciaire voulue par le gouvernement, avant une semaine cruciale qui devrait être marquée par d'autres dispositions législatives et de nouvelles grandes manifestations. Le ministre de la Défense a appelé à suspendre la réforme, estimant que l'opposition massive qu'elle suscite pose un problème de sécurité au pays.
---
Le Parti démocratique des peuples (HDP), parti prokurde de Turquie, a indiqué mercredi qu'il ne présenterait pas de candidat à l'élection présidentielle du 14 mai prochain. Didier Billion, directeur adjoint de l'Institut de relations internationales et stratégiques (Iris), et spécialiste de la Turquie, analyse l'impact de cette décision "capitale" de la troisième force politique du pays.
---
La Chine et le Honduras ont établi dimanche des relations diplomatiques. Un revers régional pour Taïwan, qui perd encore un allié et dénonce les "coercitions et intimidations" de Pékin.
---
Une étude avancée par le Haut conseil de la famille, de l'enfance et de l'âge tire la sonnette d'alarme : la consommation chez les enfants de médicaments psychotropes comme les antidépresseurs a doublé en dix ans. Faut-il y lire le signe d'une société plus anxieuse ou une dramatisation des troubles psychiques ? France 24 est allé à la rencontre de ces jeunes, de leurs parents, de psychologues, psychiatres et autres spécialistes des souffrances juvéniles.
---
Créées en mars 2019 durant le mouvement des Gilets jaunes, les Brav-M font l'objet de critiques depuis plusieurs jours dans le cadre des manifestations contre la réforme des retraites, des critiques venant notamment d'une partie de la classe politique.
---
Les militants écologistes sont passés à la vitesse supérieure. Une nouvelle génération d'activistes n'hésite pas à dégonfler des pneus de SUV ou briser des vitres de banques pour dénoncer l'inaction climatique. Reportage dans les coulisses de ces nouveaux mouvements très médiatisés et prêts à tout pour alerter sur le changement climatique.
---
Des affrontements ont éclaté samedi dans les Deux-Sèvres durant la manifestation contre les "mégabassines" – symboles des tensions autour de l'accès à l'eau. Plusieurs milliers de personnes s'étaient mobilisées malgré l'interdiction du rassemblement et le déploiement d'un important dispositif policier. Des gendarmes et des manifestants ont été blessés.
---
Au moins 25 personnes ont été tuées dans le Mississippi, dans le sud des États-Unis, à la suite du passage de tornades et d'orages, a indiqué samedi le gouverneur de cet État. Joe Biden a ordonné dimanche le déploiement de l'aide fédérale.
---
Menacé d'inculpation dans le cadre d'une affaire de paiement de 130 000 dollars à une actrice de films X, Stormy Daniels, avec qui il aurait eu une liaison, Donald Trump a nié tout "délit" et clamé son innocence samedi à Waco, au Texas.
---
Des forces de l'ordre qui rebroussent chemin devant une foule qui leur jette des pierres et leur court après : c'est ce qu'on voit dans une vidéo virale circulant depuis le 20 mars. La légende affirme qu'il s'agirait d'une scène filmée au Sénégal, à Ziguinchor, dans la région de la Casamance, lors de manifestations en soutien à Ousmane Sonko, maire de cette ville et principal opposant sénégalais, actuellement jugé pour diffamation. Mais cette vidéo est ancienne : elle date au moins de janvier 2015 et a été détournée à plusieurs reprises.
---
SOS Méditerranée a accusé, samedi, des gardes-côtes libyens d'avoir "délibérément" mis en danger ses équipes et des personnes en détresse, en tirant des coups de feu en l'air pour l'empêcher d'effectuer un sauvetage. L'ONG, qui précise qu'une autre de ses opérations de sauvetage avait déjà été perturbée en janvier dernier, condamne une "escalade de la violence".
---
Médiatrice dans le conflit opposant l'Azerbaïdjan et l'Arménie, la Russie a accusé samedi Bakou d'avoir violé l'accord de cessez-le-feu de 2020 en laissant ses troupes franchir la ligne de démarcation.
---
Des manifestants se sont rassemblés depuis vendredi autour du Parlement irakien pour protester contre le vote d'une nouvelle loi électorale. Celle-ci risque, selon eux, de trop favoriser les grands partis au détriment des candidats indépendants. Les précisions de la correspondante de France 24 à Bagdad, Marie-Charlotte Roupie.
---
Dans la plus haute chaîne de montagne du monde, le réchauffement climatique menace des milliers de glaciers et a pour conséquence des catastrophes naturelles de plus en plus fréquentes : éboulements de terrain, avalanches ou effondrements de glaciers. Alban Alvarez et Navodita Kumari se sont rendus dans le petit État de l'Uttarakhand, dans le nord de l'Inde, où ces catastrophes sont aggravées par une course effrénée au développement d'infrastructures comme des barrages hydro-électriques.
---
La Commission européenne et l'Allemagne ont annoncé samedi avoir trouvé un accord pour débloquer un texte clé du plan climat de l'UE sur les émissions de CO2 des voitures, en assouplissant l'interdiction des moteurs thermiques après 2035. Berlin a obtenu un engagement plus ferme de l'UE sur les carburants de synthèse, une technologie encore en développement.
---
Alors qu'il participait à une opération de lutte contre l'orpaillage illégal dans le centre de la Guyane, un gendarme du GIGN a été tué par balle, a-t-on appris samedi de source proche du dossier, confirmant une information du site Actu17.
---
Le président américain Joe Biden a été chaleureusement accueilli par le Premier ministre Justin Trudeau, vendredi, pour sa première visite officielle au Canada. Les deux dirigeants ont ficelé un accord concernant l'immigration irrégulière.
---
L'Assemblée nationale doit adopter mardi une "loi olympique" en vue des JO de Paris en 2024. Parmi les dispositions de celle-ci, l'article 7, le plus controversé, vise à autoriser la vidéosurveillance automatisée (VSA), qui ambitionne de détecter plus efficacement des comportements anormaux grâce à des algorithmes. Une mesure qui inquiète la gauche et les organisations de défense des droits de l'Homme.
---
Les violences commises par des membres des forces de l'ordre en France pour réprimer les manifestants opposés à la réforme des retraites ont alarmé la commissaire aux Droits de l'Homme du Conseil de l'Europe, qui a critiqué vendredi un "usage excessif de la force".
---
Rodolphe Jaar, ressortissant haïtiano-chilien, a plaidé coupable vendredi à Miami de "soutien matériel" au commando qui a assassiné le président haïtien Jovenel Moïse dans sa résidence en 2021, selon des documents judiciaires.
---
Depuis le 20 mars, des vidéos partagées en ligne montrent des Nigérians qui disent détruire leur passeport pour exprimer leur colère contre les résultats des élections générales qui ont eu lieu en février et mars. Des images qui illustrent la colère d'une partie de la population, qui dénonce des fraudes dans ces scrutins.
---
L'ONU a accusé les forces ukrainiennes et russes d'avoir commis des dizaines d'"exécutions sommaires" de prisonniers de guerre pendant l'invasion russe de l'Ukraine. Voici le fil du vendredi 24 mars 2023.
---
La réforme des retraites va poursuivre son "chemin démocratique" et continuer d'avancer, a déclaré, vendredi, Emmanuel Macron, à Bruxelles lors d'une conférence de presse, en dépit du durcissement de la contestation sur ce texte dans le pays.
---
Les présidents français Emmanuel Macron et algérien Abdelmadjid Tebboune ont tourné la page, vendredi, de la dernière crise diplomatique entre les deux pays et annoncé leur volonté de continuer à "renforcer la coopération" bilatérale, selon l'Élysée.
---